6 novembre 2008
4
06
/

11
/

novembre
/

2008
19:55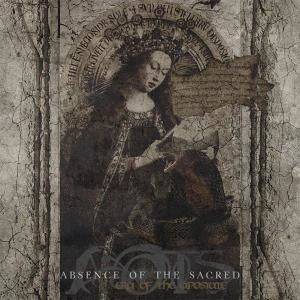 Vrykoblast productions/2008


Beware, THEY are back! Two years after their first album called Atrocities That Birthed Abomination (reviewed in Yargla), warriors from Singapore Absence Of The Sacred are back with this second release called Era Of The Apostate.The artwork made by Mike Priest (vocals and guitar) is really well done and the booklet is really great. At the first listening of this album, it appears more brutal and more 'straight to face' than their first stuff. Especially in the riffs who are more aggressive. After line up changes (as you can read in the interview we made in Yargla), their style is more death metal, still melodic including some heavy/thrash influences but don't worry about it, this A.O.T.S. touch is still here.
The massacre begins with an introduction with bells and gregorian chants in a dark atmosphere ironizing with this 'religious beginning' and introducing by what they fight against.
The first riffs of the song "Era Of The Apostate" pleased me as I enjoyed hearing that they still use keyboards and this beginning remind me of old Sigh stuff (another kickass band from Asia, Japan), after what they violently go on with this song. Thrash/death riffs, as violent as melodic surround Mike Priest vocals. ( I can notice little changes innit. Here, he sings in a more scorched way as he was more guttural in Atrocities...). Great. A really great song with an infernal guitar solo. Old school swedish death metal is still here, this song is a great moment.( and it's the reason why I put it on my myspace profile some weeks ago, lol!). "Catalysts for cataclysms" also starts in the same line than the prvios track, still melodic and catchy, so headbangable, a break with jerky riffs in the middle of the track, and again, the melodies are as aggressive s catchy. "The Divine Failure" is the song that sounds the more heavy metal in the album. Just take the beginning riffs reminding great 80s heavy metal. Mixing thrash breaks with guttural voice and this old school melodic aspect will manage to make people who don't like heavy metal being a bit more opened to this style.
"These Hollow Graves" or: the song I like the most in this album. A real masterpiece to me. The whole is really melancholic, the guitar riffs and especially the moments with violins/cellos reminding me a bit of old Celestial Season (as if Celestial Season would have played more death/black metal stuff). The atmosphere rendered here is really amazing. To focus on this melancholic aspect, they also include a part with piano. The main line of this song tends more to black metal. Dudes, let me congratulate you for this track that I must have been listening to 50 times now. "Elements Of Reprisal" begins in a gloomy mood, words claimed on a stressful piano melody, and is followed by another melodic death/thrash/black party with the devil. The riffs are as heavy as a huge hammer hammering the nail, and headbang is obligatory here again. "A Past Revived" instrumentally breaks the violence here. But not in a pejorative way, it appears as a real good bridge between tracks. Very progressive way, piano melodies, very present bass and undistorted guitars. An Opethlike side.
This bridge upon the Rubicon leads to "Empire Of The Fallen", some cellos are back accompanying thrashy guitar melodies through which we can consider the great technicity of the members. Changes of rythms eliminates every annoying moment that would give a basic song. I am sure that this track have or would have hurt more than a metalhead who saw A.O.T.S. on stage. (I wish I could too one day!). A real great song too.
Unluckily, A.O.T.S. is about to finish its work for this album! Too bad! But they're back for the curtain call to end this cd with an Atheist cover: "Unholy War" (from Piece Of Time). To come back with A.O.T.S.'s technicity, if they hadn't been that good, this would have been easier to them to choose some Obituary song (I'm just dealing with a technical point of view), but they cover Atheist (really well known for their technical skills). The cover kicks ass in which A.O.T.S. manages to inject its touch, really well done.
A long review for this masterpiece that appeared to be something that really kicked my ass this year. I am still more and more addicted to this band. They are really cool guys and play really great stuff. A great moment spent with this cd, I really oblige you to go and check them, buy their albums and invite them to play in your place. For all Death/thrash/black freaks... and for others!
http://www.myspace.com/absenceovthesacred
http://www.myspace.com/vrykoblastproduction